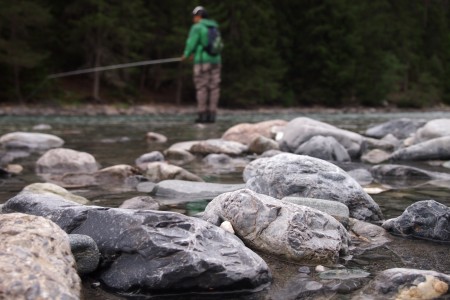 My name is Marco de São Vicente and in case you don't know yet, fishing is a passion.
All started soon at the age of 5, I would go fishing with my family, especially my uncle.
In 2010 a friend introduced me to Fly Fishing and soon my ideas related to fishing started to change. As I immersed further into this subject, the passion grew and grew. Fishing wasn´t a sport anymore, it was a form of ART.
I actually licensed in Civil Engineering and made that my profession for a couple of years until something started boiling inside and made me pursue the dream of working while enjoying this passion. After years learning and fishing I now present you Fly Fishing Algarve.
Whether you come to the Algarve to have a nice time fishing or you come for some chilling holidays with your family, we are here to advise you, to guide you and most importantly to earn your trust and build up a solid long lasting relationship.
Please feel free to contact us at any time regarding any issues with your staying in the Algarve. We wish you a pleasant time in this little european paradise, as we call it a garden by the sea.
Fly Fishing Portugal is just great! Come visit us in the Algarve and be amazed!